Who are we?
The Washington Men's Gymnastics Foundation (WMGF) works as the financial backer for the team. It promotes the program and raises funds for the team. The program is a goal-oriented, thriving and stable organization consisting of former gymnasts, friends of gymnastics, and parents.
Great gymnasts have come from our program. Gymnasts like rings specialist Jeff Johnson, who competed for the U.S in the finals at the World Championships held in Debrecen, Hungary in 2002.
Or Jeff Crockett, 20 time Collegiate All American, and 8 time Collegiate National Champion on various events and the All around.
Jeff is the only one in the world who has performed "The Crockett" a double twisting laid out jäger.
Our goals include short-term annual fundraising as well as long-term goals such as developing a robust recruiting process and building our own junior program. Other activities include running the annual Washington Open, publishing regular newsletters, maintaining the team web site, operating a scoring service for other meets, offering scholarships to the team's gymnasts, and coordinating other fund-raising activities. We achieve all this through volunteers who meet monthly to accept new tasks and plan future actions.
INSTAGRAM
The access_token provided is invalid.
latest huskies news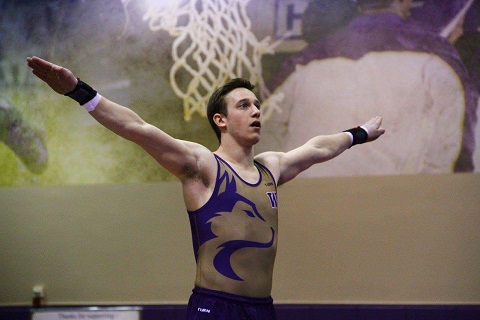 Max just finished the meet at the Maccabiah games and team USA came in second. Max claimed for himself bronze on pommels and in the all around as well. Congratulations Max for such a great season 2017! Go Dawgs!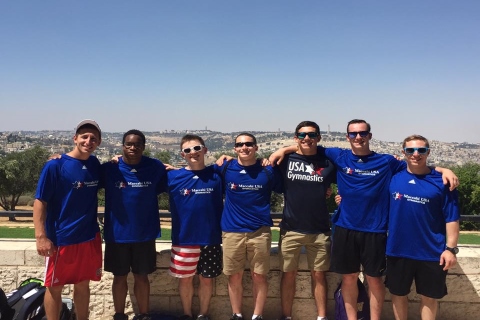 From: Max Soifer. I've been in Tel Aviv for the last week and a half, preparing for the Maccabiah games and exploring the country of Israel! So far it has been an incredible experience connecting my two strongest identities, my judaism and being a gymnast. Last night was opening ceremonies where I got to march […]
"This has been by far the best international trip that the team has done" were the words of head coach Mark Russo when asked about his opinion. A big thank you to our host, the University of Tsukuba Gymnastics Team and its Direction department. Of course this relationship would have not been possible without Shuichi […]
see more news
What would you like to do?