Who are we?
The Washington Men's Gymnastics Foundation (WMGF) works as the financial backer for the team. It promotes the program and raises funds for the team. The program is a goal-oriented, thriving and stable organization consisting of former gymnasts, friends of gymnastics, and parents.
Great gymnasts have come from our program. Gymnasts like rings specialist Jeff Johnson, who competed for the U.S in the finals at the World Championships held in Debrecen, Hungary in 2002.
Or Jeff Crockett, 20 time Collegiate All American, and 8 time Collegiate National Champion on various events and the All around.
Jeff is the only one in the world who has performed "The Crockett" a double twisting laid out jäger.
Our goals include short-term annual fundraising as well as long-term goals such as developing a robust recruiting process and building our own junior program. Other activities include running the annual Washington Open, publishing regular newsletters, maintaining the team web site, operating a scoring service for other meets, offering scholarships to the team's gymnasts, and coordinating other fund-raising activities. We achieve all this through volunteers who meet monthly to accept new tasks and plan future actions.
latest huskies news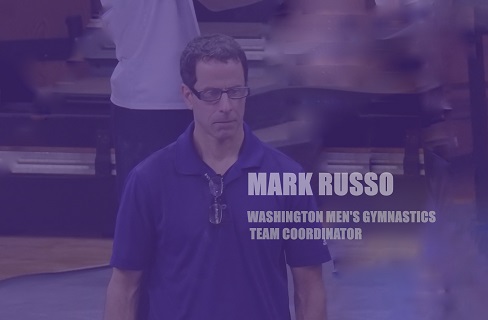 The 2017-2018 season starts off with some changes to the coaching staff. Mark Russo, who has served as the Washington Men's Gymnastics' head coach since the 1988-89 season, is moving up to be the Washington Men's Gymnastics' team coordinator. Giancarlo Mora, who has been the Husky's assistant coach for 2 years, has been designated as […]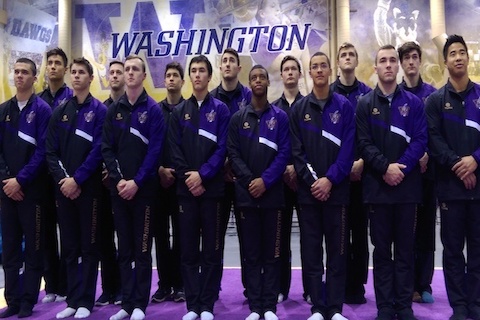 After a well deserve summer break from August 19th-27th, the Huskies will continue their preparatory phase before the coming competitive season, which kicks off on January 6th at the Washington Open. Next, the guys will fly to Colorado Springs, CO to face the Falcons at the Air Force Academy. Competing in this venue one mile above sea level […]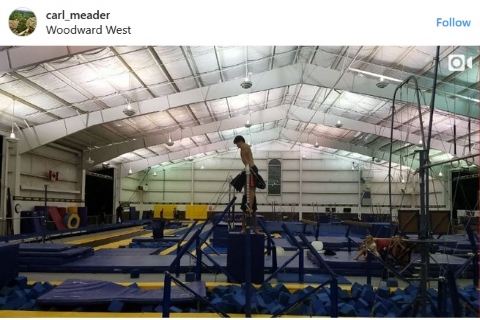 Carl has been busy this summer, as always coaching and practicing gymnastics. However his new release is absolutely a rarity. Carl's post: "If I'm not mistaken, I believe this is a world's first kind of post." Technically speaking is a Gaylord 1 in a layout position and it looks amazing. Click here to see the […]
see more news
What would you like to do?