Who are we?
The Washington Men's Gymnastics Foundation (WMGF) works as the financial backer for the team. It promotes the program and raises funds for the team. The program is a goal-oriented, thriving and stable organization consisting of former gymnasts, friends of gymnastics, and parents.
Great gymnasts have come from our program. Gymnasts like rings specialist Jeff Johnson, who competed for the U.S in the finals at the World Championships held in Debrecen, Hungary in 2002.
Or Jeff Crockett, 20 time Collegiate All American, and 8 time Collegiate National Champion on various events and the All around.
Jeff is the only one in the world who has performed "The Crockett" a double twisting laid out jäger.
Our goals include short-term annual fundraising as well as long-term goals such as developing a robust recruiting process and building our own junior program. Other activities include running the annual Washington Open, publishing regular newsletters, maintaining the team web site, operating a scoring service for other meets, offering scholarships to the team's gymnasts, and coordinating other fund-raising activities. We achieve all this through volunteers who meet monthly to accept new tasks and plan future actions.
latest huskies news
The UW Husky Men's will compete and host the USAG Men's Collegiate Championship in Everett this Friday and Saturday, March 24 &25, at the Walt Price Student Fitness Center located on the Everett Community College campus. The Washington Men's gymnastics team will take on teams from across the country for top finishes and bragging rights […]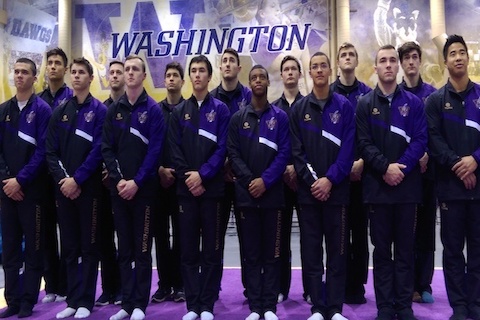 It was an electrifying atmosphere in the Alaska Airlines Arena this past Saturday night as the UW Men faced the Cal Bears. The competition was close throughout, we won pommel horse and parallel bars, but fell short on our last rotation, high bar. We totaled 387.100 to Cal's 397.000. Event highlights included Garrett Dee's 2nd […]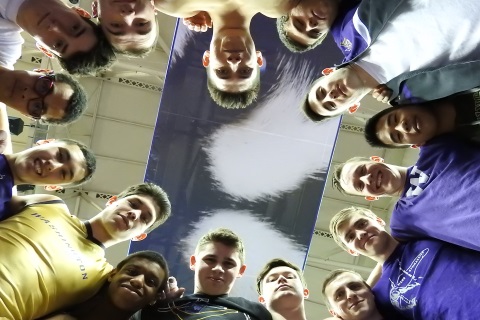 The Huskies will host the Cal Bears this coming weekend, Saturday 11th at 4pm at the Alaska Airline Arena @ UW. The Golden Bears are currently ranked 10th in the College Gymnastics Association standings and are coached by Brett McClure. Don't forget to follow our live stream on Facebook if you can't attend.
see more news
What would you like to do?