Friday night was fiery and fully charged as the eight varsity and club teams gave their all for the team and all-around titles at this year's Collegiate National Championships here in Everett, Washington. In a narrow battle, UW Men took second place with a total of 381.250,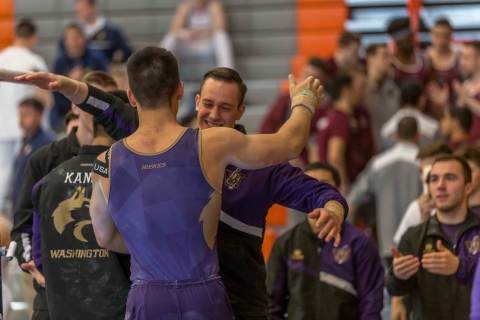 finishing just over 2 points behind the ASU men's team. The UW Dawgs showed their depth and consistency with individual medals in the all-around division. With
Nathan Tsuji
(Junior) claiming the all-around prize with a 78.200, followed by Freshman
Benjamin Bloom
with a 74.450. Sophomore
Jacob Jarrett
's 73.250 earned him a 4th place finish. What a competition, what a way to end the season!! Way to go, Dawgs!
photos courtesy of Cameron Oliva