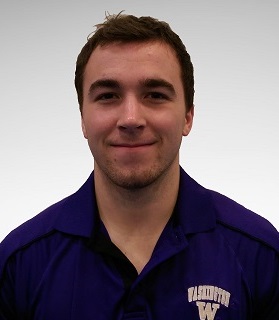 Profile
Position: FX, PH, VT, PB, HB
Height: 5'6"
Year: Sophomore
Hometown: Nampa, Idaho
High School: Shyview High School
+ Family member:
2 older brother. One is currently attending Medical School in Arizona and one is attending BYU
1 younger sister. She is still in High School. She does also gymnastics.
Major:
Haven't really decided on a major but would like to do something in the medical field.
Studying at Shoreline Community College.
Favorite Events;
I like doing all the events.
Best Gymnastics Results:
Senior year in high school I placed second all-around at the Junior Olympics.